Restaurante Pilequinho | Rebranding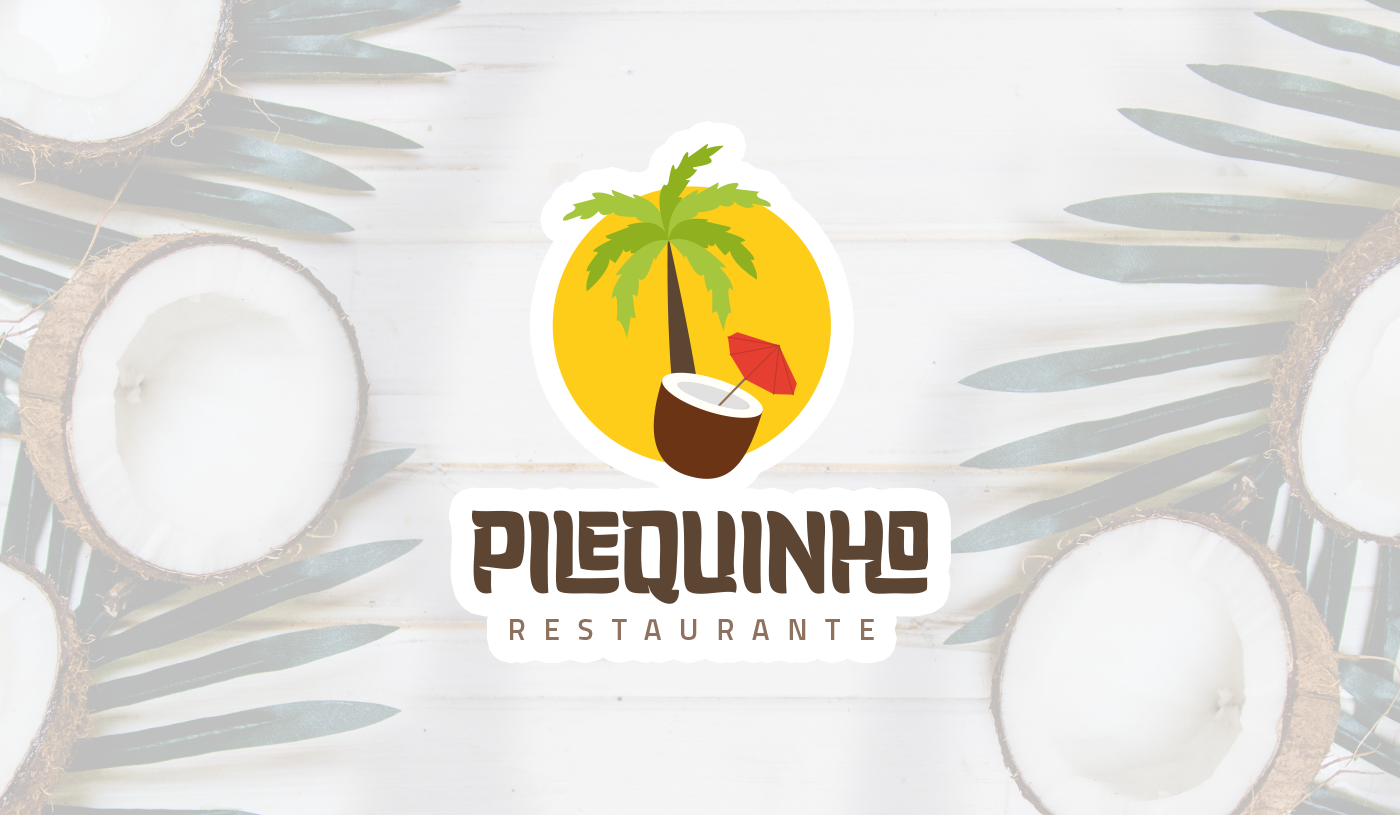 Rebranding Restaurante Pilequinho
O Restaurante Pilequinho é um restaurante localizado em Matinhos, litoral do Paraná, Brazil. Desde 1986, tem em seu cardápio mais de 50 opções de peixes e frutos do mar. Além disso, conta com um espaço para eventos, contendo espaço para crianças, churrasqueira e ambiente externo.
Pilequinho is a restaurant located in Matinhos, coast of Paraná, Brazil. Since 1986, has in your menu more than 50 choices of fish and seafood. In addition, event space, containing space for children, barbecue and external environment.

O rebranding proposto traz a modernização do logotipo e do símbolo em relação a antiga. O símbolo foi pensado em características que representassem um estilo litorâneo, conforto, descanso, sol e mar, portanto, a palmeira foi utilizada por ser uma planta típica de regiões tropicais e subtropicais, enquanto o coco, um fruto do coqueiro, é consumido em regiões quentes e seu sumo é considerado uma das bebidas mais refrescantes.
A tipografia utilizada no nome do restaurante propõe um estilo único, diferente e divertido, com o peso da tipografia, a composição da marca oferece um bom contraste, legibilidade e visibilidade.
The proposed rebranding brings the modernization of logo and symbol in relation to the former. The symbol was thought of characteristics representing a coastal style, comfort, rest, Sun and sea, so the Palm tree was used for being a plant typical of tropical and subtropical regions, while the coconut, the fruit of the coconut palm, is consumed in hot regions and your juice is considered one of the most refreshing drinks.
The typography used in the name of the restaurant offers a unique style, different and fun, with the weight of the printer, the composition of the brand offers a good contrast, readability and visibility.