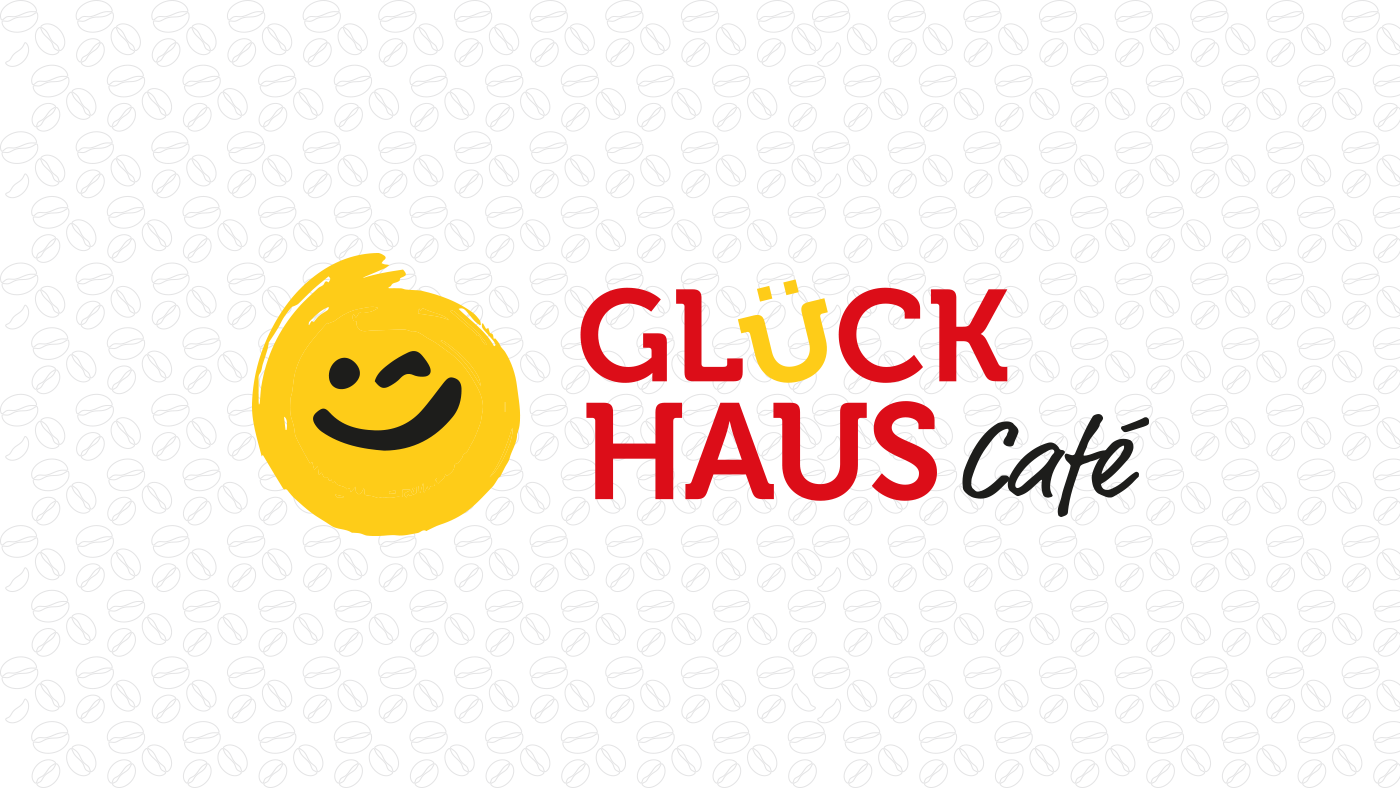 A Glück Haus Café é um café localizado em Curitiba e está instalada em faculdades de graduação e pós-graduação: FAE Centro, FAE Business, TECPUC, PUCPR e o colégio Marista Paranaense.
A proposta de marca parte das premissas essenciais de seu conceito. Glück em alemão significa sorte, prosperidade, fortuna. Nada melhor do que um sorriso para transmitir estes sentimentos, aliados à positividade, alegria e receptividade. Um sorriso abre portas, quebra barreiras e conquista pessoas. O formato do bonequinho smiley se origina de uma mancha de café, indiretamente fazendo alusão à essência do negócio:
The Glück Haus Cafe is a coffee shop located in Curitiba and is installed in universities FAE Centro, FAE Business, TECPUC, PUCPR and school Marista Paranaense.
The brand proposal part of the essential assumptions of your concept. Glück in German means luck, prosperity, fortune. Nothing better than a smile to convey these feelings, combined with the positivity, joy and receptivity. A smile opens doors, breaking barriers and conquering people. The format of the doll smiley originates from a coffee stain, indirectly alluding to the essence of the business:

Para manter o aspecto lúdico da marca, optou-se por usar o Ü deslocado, simulando um sorriso. As cores seguem a paleta sugerida do cliente, que é a bandeira da Alemanha.
To keep the playful aspect of the brand, we decided to use the Ü shifted, simulating a smile. The colors follow the suggested palette of the client, which is the flag of Germany.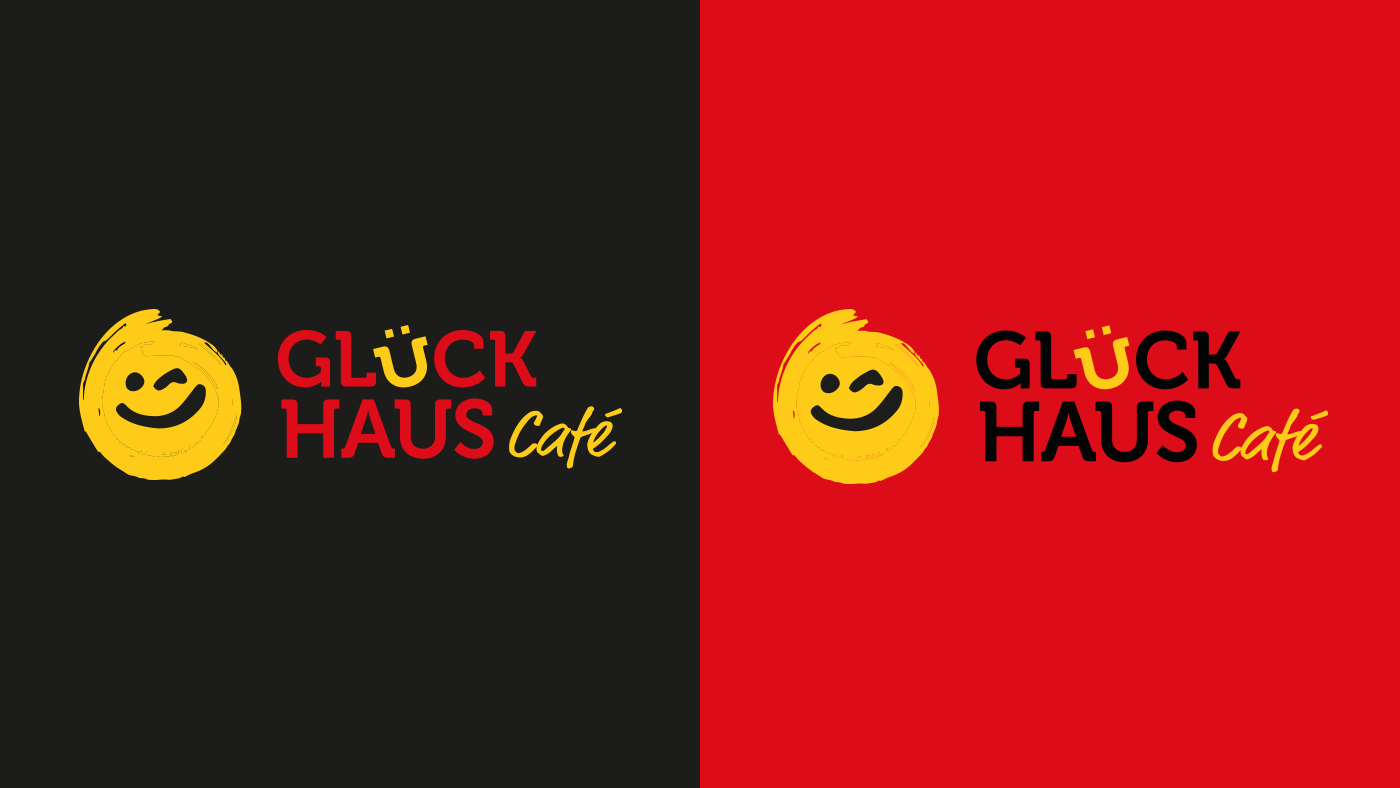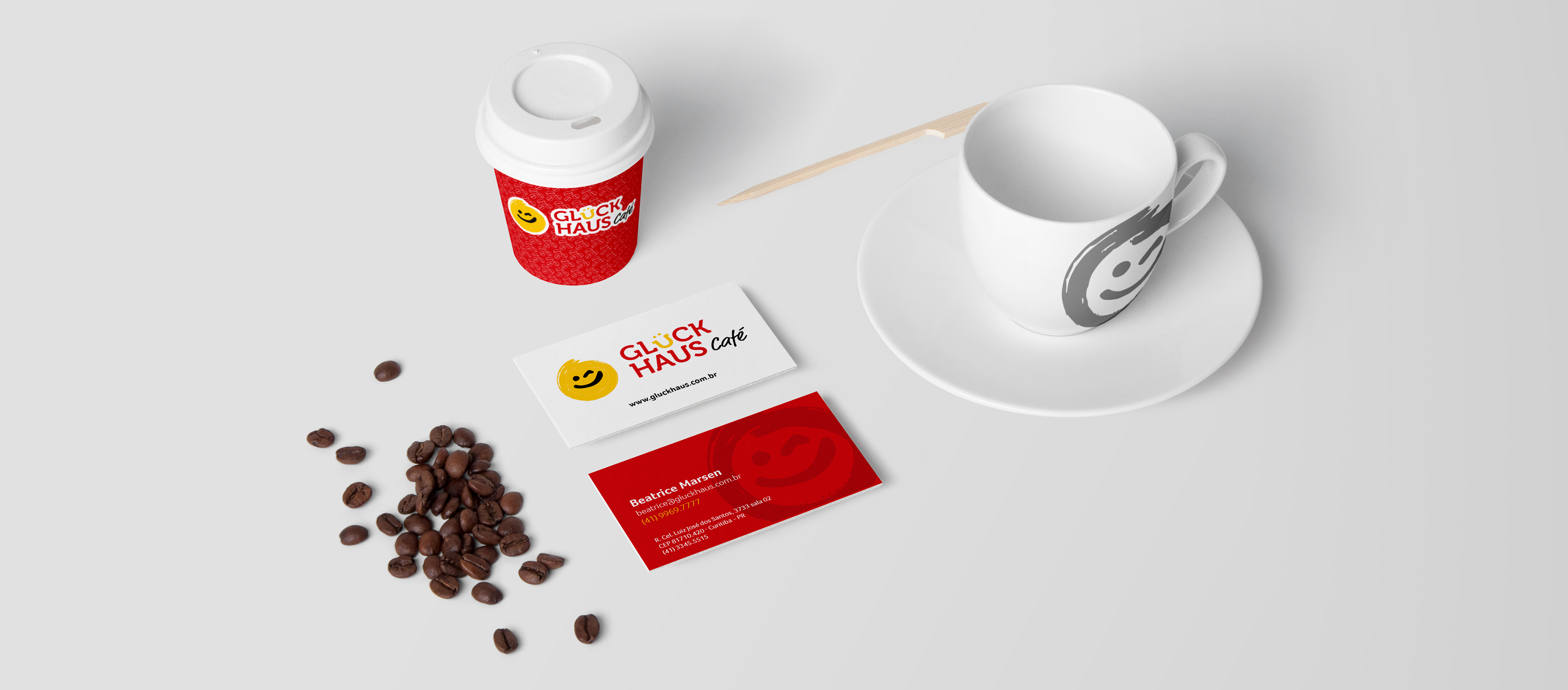 Como o Glück Haus Café está localizado também dentro de colégios que possuem crianças do maternal até o ensino médio, desenvolvemos uma embalagem para o lanche, que é entregue em sala de aula e acompanha bebida, salgado, fruta e uma sobremesa.
As the Glück Haus Coffee is located also Glück in schools that have children from kindergarten to high school, we have developed a box for the snack, which is delivered in the classroom and drink, salty, fruit and a dessert.